Judge in Google case disturbed that 'incognito' users are tracked
When Google users browse in "Incognito" mode, just how hidden is their activity? The Alphabet Inc. unit says activating the stealth mode in Chrome, or "private browsing" in other browsers, means the company won't "remember your activity." But a judge with a history of taking Silicon Valley giants to task about their data collection raised doubts Thursday about whether Google is being as forthright as it needs to be about the personal information it's collecting from users.
At a hearing Thursday in San Jose, California, U.S. District Judge Lucy Koh said she's "disturbed" by Google's data collection practices in a class-action lawsuit that describes the company's private browsing promises as a "ruse" and seeks US$5,000 in damages for each of the millions of people whose privacy has been compromised since June of 2016.
Weighing Google's attempt to get the suit dismissed, Koh said she finds it "unusual" that the company would make the "extra effort" of data collection if it doesn't use the information to build user profiles or targeted advertising. Google has become a target of antitrust complaints in the last year filed by state and federal officials -- as well as businesses -- accusing it of abusing its dominance in digital advertising and online search. Koh has a deeper history with the company as a vocal critic of its privacy policies. She forced Google in one notable case to disclose its scanning of emails to build profiles and target advertising.
In this case, Google is accused of relying on pieces of its code within websites that use its analytics and advertising services to scrape users' supposedly private browsing history and send copies of it to Google's servers. Google makes it seem like private browsing mode gives users more control of their data, Amanda Bonn, a lawyer representing users, told Koh. In reality, "Google is saying there's basically very little you can do to prevent us from collecting your data, and that's what you should assume we're doing," Bonn said.
Andrew Schapiro, a lawyer for Google, argued the company's privacy policy "expressly discloses" its practices. "The data collection at issue is disclosed," he said.Another lawyer for Google, Stephen Broome, said website owners who contract with the company to use its analytics or other services are well aware of the data collection described in the suit.
Broome's attempt to downplay the privacy concerns by pointing out that the federal court system's own website uses Google services ended up backfiring.
The judge demanded an explanation "about what exactly Google does," while voicing concern that visitors to the court's website are unwittingly disclosing information to the company. "I want a declaration from Google on what information they're collecting on users to the court's website, and what that's used for," Koh told the company's lawyers. The case is Brown v. Google, 20-cv-03664, U.S. District Court, Northern District of California (San Jose).
Sours: http://www.bnnbloomberg.ca/judge-in-google-case-disturbed-that-even-incognito-users-are-tracked-1.1569065
Love your KFC? Now there's a phone case for it
There's a new phone accessory collection on the market that is truly finger lickin' good.
CASETiFY has partnered with KFC to introduce an exclusive collaboration of lifestyle products for fried chicken lovers who don't mind letting everyone know about it.
Ranging from $35 to $60, the recently launched collection includes three phone case designs, AirPod and AirPod Pro cases, a stainless steel water bottle, and a beaded lanyard.
The Hong Kong-headquartered lifestyle brand, specializing in customized tech accessories, used classic KFC imagery on its designs to create stylishly slim, drop-proof accessories constructed of what it calls "highest-quality materials."
The "Stickermania" case is designed to look like it is covered in stickers of KFC logos, fried chicken drumsticks, hearts with the initials of the restaurant, and longtime company spokesman The Colonel himself.
The "Fried Chicken Medley" case looks like it's covered with fried drumsticks on a white background.
The third option, "It's Finger Lickin' Good," features the same red and white stripes as the KFC bucket with the slogan featured prominently in the center.
They cases are available for the iPhone 12 Pro and Samsung Galaxy S21.
There are also water bottle and AirPod cases are similar to the Stickermania phone case, and a beaded lanyard has charms of fried drumsticks and the KFC logo.
"Collaborating with KFC proved to be a recipe for success," the company's CEO and Co-founder Wes Ng said with the announcement. "We're excited to bring together two global communities that share a love of food, fun and tech with an iconic collection that features everything people love about CASETiFY and KFC."
The 10-year-old company previously collaborated with brands and celebrities such as Sarah Jessica Parker, Pharrell, the Louvre, Nordstrom, Anthropologie, and more.
Earlier this summer, CASETiFY launched "Space Jam" and Basquiat collections.
Sours: https://www.nydailynews.com/news/national/ny-casetify-kentucky-fried-chicken-kfc-phone-case-collection-tech-accessories-20210830-csmvswymfjftjhplkwxpr7p5yu-story.html
Xiaomi Poco X3 Pro case - Incognito
✕
Xiaomi Poco X3 Pro Transparent Case
This transparent soft case is made from flexible shock-absorbing TPU and encases your entire phone for a full protection. It will give your smartphone a perfect protection against dents, scratches, dirt and dust. All of our cases are tailor-made for your specific smartphone model. This means that you'll still be able to take pictures without having to remove the case every single time. The volume controls and standby button will also remain just as easy to reach as before. And thanks to the wonderful design, your smartphone will look better than ever!
Soft case
Made from flexible shock-absorbing TPU. Encases entire phone for a full protection.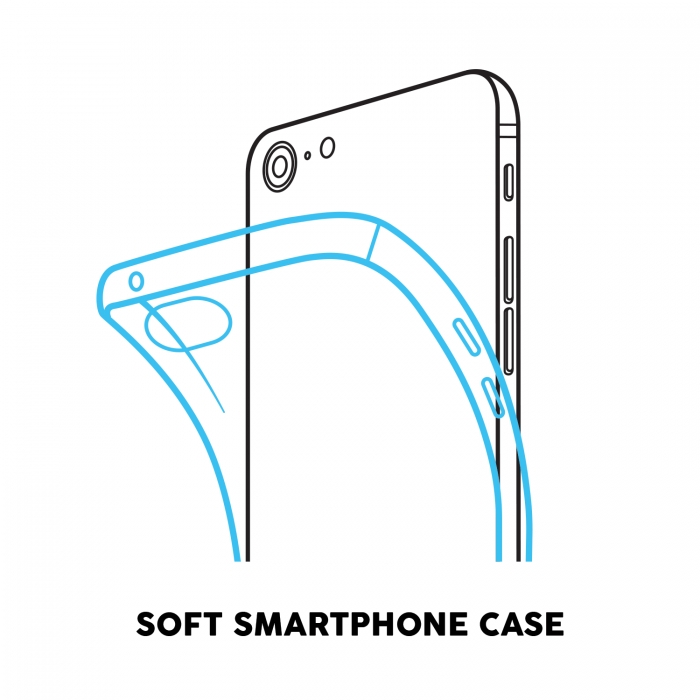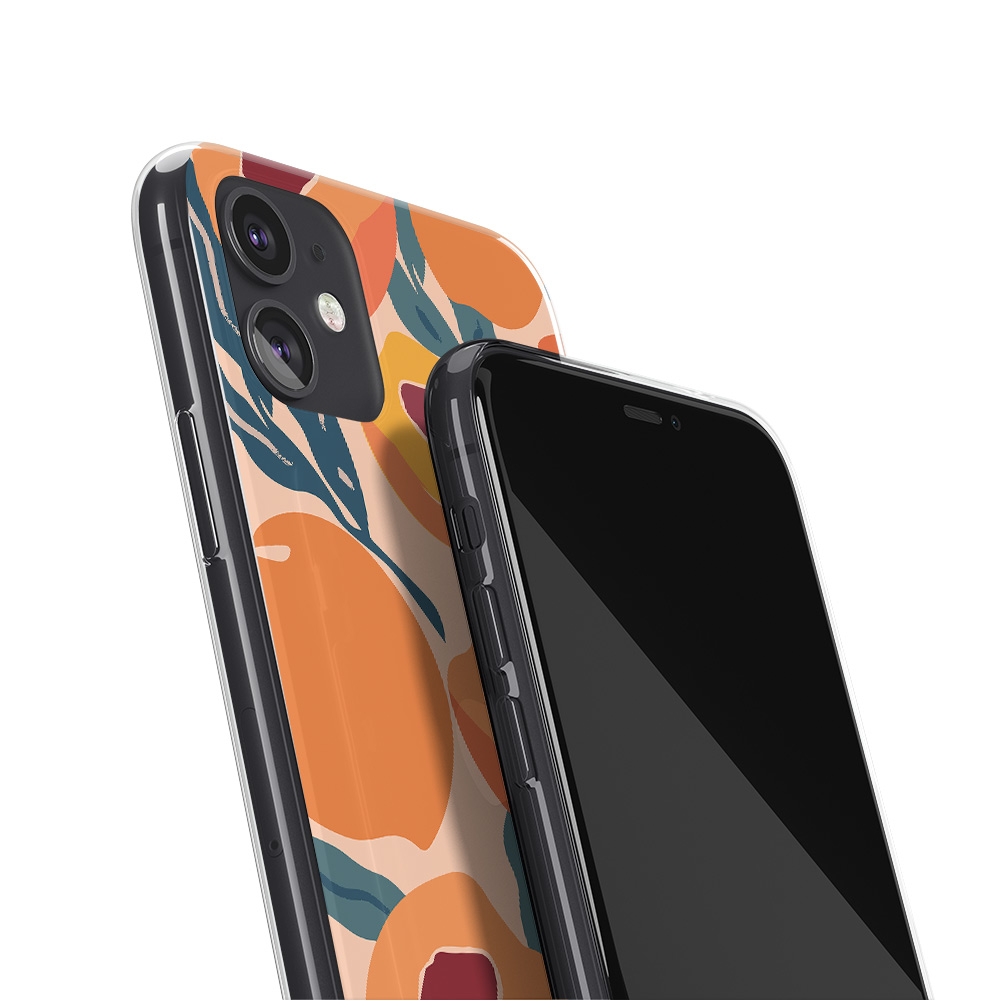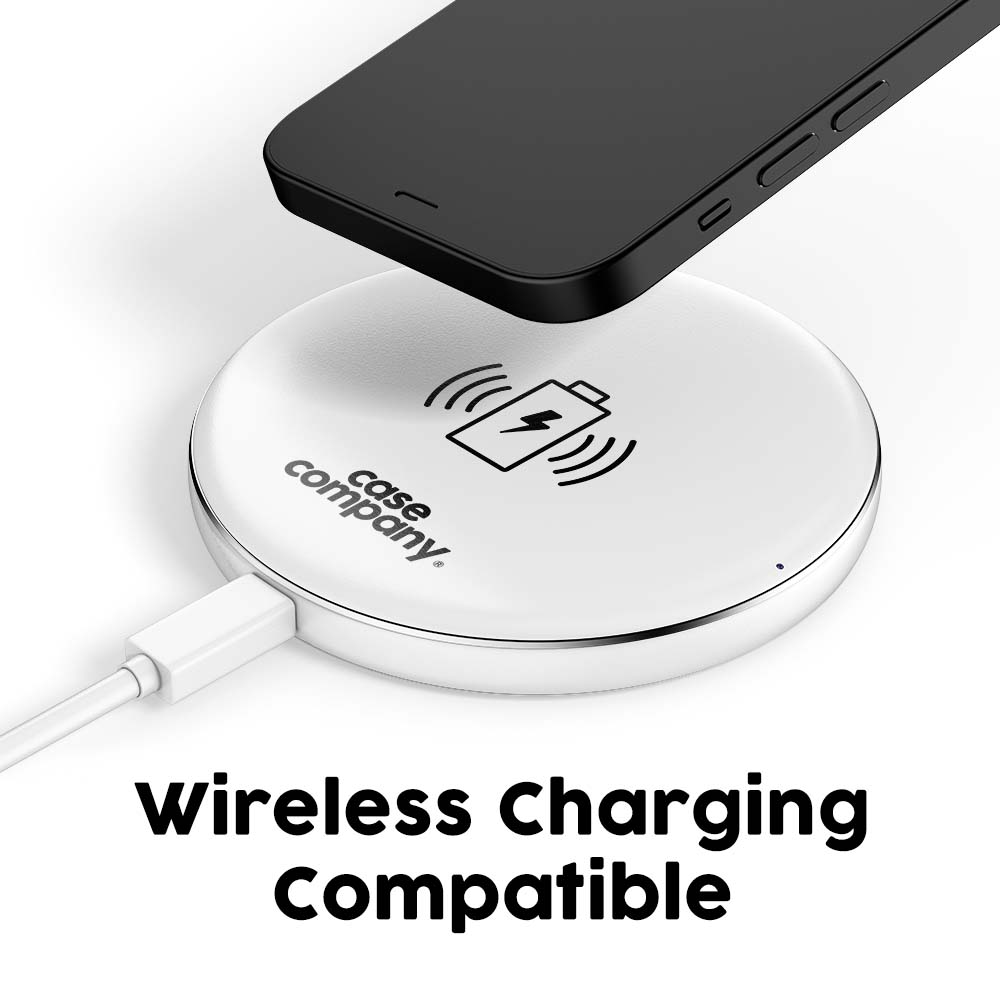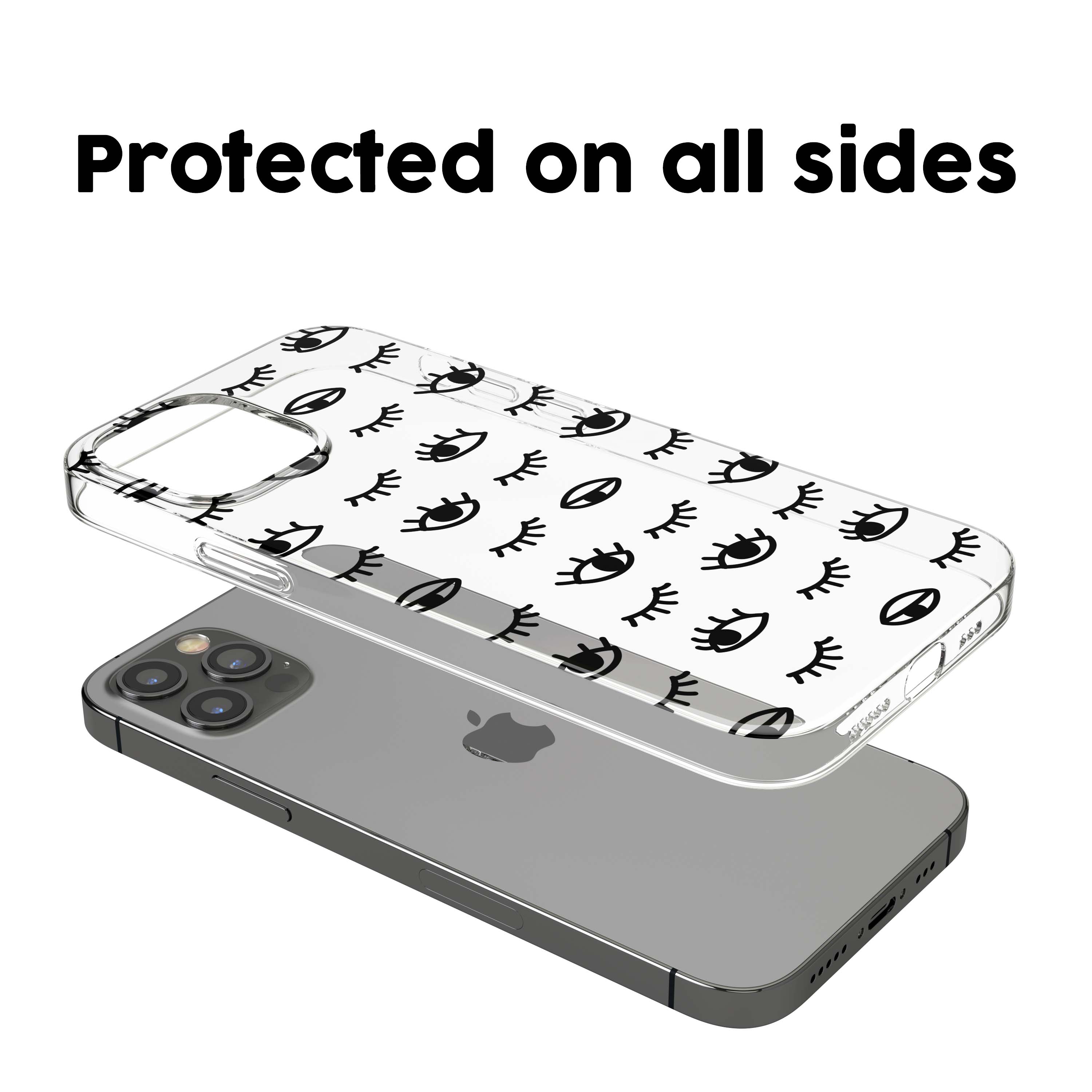 ok
Sours: https://casecompany.world/c/incognito/xiaomi-poco-x3-pro-transparent-case/819/931?c=EUR
The Siddique Kamara Case (Incognito Moscow17) [S1.E2]
Circulating tumor cells (CTCs) are the precursors to metastases and increased numbers of CTCs in the peripheral circulation have been shown to correlate with decreased progression-free and overall survival. Although the current clinical utility has been focused on the prognostic significance, other clinical applications are being explored, such as determining if a patient is a candidate for treatment, determining the efficacy of treatment, evaluation for resistance to therapy, prediction of metastatic site, or as an early predictor of metastases. Current methodologies are based on quantifying CTCs and include technologies based on physical, immunological, and molecular techniques. However, these have limitations, of which most of them do not have the ability to perform morphological evaluation. Using morphological evaluation, CTCs in body fluids could be used for primary diagnosis in the setting of cancer of unknown primary (CUP) or in initial or early diagnostic scenarios. Additionally, cytological specimens have been shown to be useful for ancillary testing in patients when surgical resection specimens or biopsies are not available. Evaluation of CTCs should incorporate histological, immunehistochemical, and molecular characterization to enable clinicians to obtain the comprehensive diagnostic, prognostic and therapeutic information necessary to provide appropriate personalized care to cancer patients.
Keywords
Circulating tumor cell (CTC); Circulating; Tumor cell; Cancer; Isolation; Detection; Metastasis; Prognosis.
Abbreviations
CTC: Circulating tumor cell; RT-PCR: Reverse transcriptase-polymerase chain reaction; EMT: Epithelial-mesenchymal transition; MET: Mesenchymal-epithelial transition; TRAIL: Tumor necrosis factor-related apoptosis-inducing ligand; CEA: Carcinoembryonic antigen; CUP: Cancer of unknown primary; CAP: College of American Pathologists; AMP: Association for Molecular Pathology; ASCO: American Society of Clinical Oncology.
Sours: https://openventio.org/tinea-incognito-case-report/
Phone case incognito
Private Browser-Incognito&Safe
Private Browser enables you to have a private and anonymous web experience. The incognito mode ensures your browsing history is not recorded. The Private Browser incognito mode and a built-in adblock prevent advertisers from tracking your behavior and keep you anonymous.

These features make Private Browser one of the best private browser options available for Android:

✔︎ Private and anonymous browsing by default. No need to switch on a separate incognito tab. In Private Browser, an incognito window opens from the start. Thanks to an incognito mode, all the browsing history, search history, and cookies won't be saved in Private Browser.
✔︎ Lock your browser with a pin. In this incognito browser, all your secrets will be kept private thanks to a free pin lock.
✔︎ Enjoy ad free browsing. A built-in adblocker within Private Browser blocks annoying ads of all kinds (banners, pop-ups, video ads).
✔︎ Secure browsing. Our secure browser warns you in case of malware and adware. It also helps you avoid viruses, phishing, and other scams and assures secure browsing. Private Browser blocks tracking so you can be sure no websites or advertisers track your online activities.
✔︎ Browse fast. Loading web pages requires less data thanks to an adblock, so you can browse fast and incognito with Private Browser staying completely anonymous.

Install the best Private Browser and start surfing incognito!

★ Android Browser ★ Free ★ Private ★ Anonymous ★ Incognito

Our app uses Accessibility service to enable vision impaired people to open websites from other browsers in vision impaired mode if activated by the user. To activate this feature, please activate vision impaired mode in the app.
Sours: https://play.google.com/
The INCOGNITO Gaming PC
Throughout these years that I have been covering all the news related to the Apple smartphone, I have been able to verify that The world of iPhone accessories is limitless. Whatever accessory you want, it is likely that someone has already thought of it and created it - no matter how crazy it is - so that people like you can enjoy it.
But especially fascinating is the territory of the covers. Of all the types, colors, shapes, sizes, textures and prices, the offer that we can find is getting bigger and bigger. For a few years we can also see cases with extra built-in features, fulfilling a double or even triple function. The one that we bring you today, without a doubt, comes with one of the most peculiar functions I have ever seen.
And it may be that we are spies with few resources, or we want to play at being one, or we simply like to take photos of people without them noticing so that they come out as spontaneously as possible. Be that as it may, if what we want is that it is not so noticeable that we are taking a photo, this case may be a good companion.
The COVR lens (poking out like a periscope at the top of the case) It will allow us to take pictures without having to change the position in which we hold our iPhone, becoming the kings of dissimulation. In this way, it is easier for us to go unnoticed if we want to photograph someone. Of course, make sure that someone is not looking at you, because it will be enough to take a look at your case to realize that there is something really suspicious in it. You can buy it on Amazon for both your iPhone 6 / 6s as iPhone SE / 5s.
Sours: https://www.actualidadiphone.com/en/la-funda-espia-iphone-te-permitira-tomar-fotos-incognito/
You will also be interested:
A judge in California ruled Friday that Google has to face a class action lawsuit that claims the search giant secretly collects data from users even when they're using its private "Incognito" mode, Bloomberg reported.
Three users filed a complaint last June alleging Google has a "pervasive data tracking business," and its tracking persists even if users take steps to protect their private information, such as using incognito mode in Chrome, or private browsing in Safari and other browsers. The lawsuit seeks at least $5 billion.
Google had sought to have the case thrown out, but US District Judge Lucy Koh wrote in her ruling that the company "did not notify users that Google engages in the alleged data collection while the user is in private browsing mode."
The company said in a court filing that it makes clear to users "that 'Incognito' does not mean 'invisible,' and that the user's activity during that session may be visible to websites they visit, and any third-party analytics or ads services the visited websites use."
Google spokesperson José Castañeda said in an email to The Verge on Saturday that the company disputes the lawsuit's claims "and we will defend ourselves vigorously against them." He added that Chrome's Incognito mode gives users the choice to browse the internet without activity being saved to their browser or devices. "As we clearly state each time you open a new incognito tab, websites might be able to collect information about your browsing activity during your session."
Google said earlier this year it is phasing out third-party tracking cookies, and says it doesn't plan to replace the cookies with something that may be as invasive even though it will affect the company's advertising business.
Update March 13th, 4:39PM ET: Adds statement from Google spokesperson
Sours: https://www.theverge.com/2021/3/13/22329240/judge-rules-google-5-billion-lawsuit-tracking-chrome-incognito-privacy
108
109
110
111
112