specialty:
Hardware Development, Technology Management
experience:
Less than 5 years
Summary:
Provide guidance and assistance to program offices on any issues concerning new RF systems entering the USAF inventory or conflicts with existing systems. Ensure RF emitting devices have Frequency Assignments (licenses) to support testing and development of commercial, off-the-shelf (COTS); non-developmental initiatives (NDI) acquisitions; new or significantly modified designs of radiating or receiving devices destined for use by the Department of Defense (DOD) or those included in a foreign military sales contract. Coordinate frequency related issues with government and non-government agencies. Knowledge of the National Telecommunications and Information Administration (NTIA) Manual of Procedures for Federal Radio Frequency Management, Spectrum XXI, and EL-CID computer programs is required.
Primary Responsibilities:
Work with AFLCMC and AFRL Program Managers and Project Engineers to identify RF Equipment being used or projected to be used on, or in support of DOD contracts.
Review, Analyze, and Process frequency authorization proposals to appropriate organizations for coordination. This Includes ensuring data is accurate and meets program testing requirements.
Evaluates and initiates frequency proposals in standard frequency action format in accordance with MCEB PUB 7 and NTIA Manual.
Obtain clearances to conduct electronic combat at testing and training sites, and locations in the United States and Canada as outlined in Chairman of the Joint Chiefs of Staff Manual (CJCSM) 3212.02B.
Provide assistance with Electromagnetic Environmental Effects (E3) and Electromagnetic Compatibility (EMC) using a desktop study of emitters to determine if a system or device may be fielded with reasonable expectation of operating in harmony with its deployed environment.
Perform Spectrum Interference Resolution as required to ensure communications activities are conducted with minimal interference.
Qualifications
Minimum one year experience as a Radio Frequency Manager.
Comprehensive knowledge of International Telecommunications Union (ITU) Radio Regulations and Allocations and National Telecommunications and Information Administration (NTIA) spectrum management systems and processes.
Comprehensive knowledge of DoD approved spectrum management database software and frequency assignment standard formats and processes.
Must have active DOD Secret Security Clearance.
Experience with basic office computer software, including Outlook.
Inter-service Radio Frequency Management School (IRFMS) and/or NTIA Spectrum Management Course.
Physical Demands:
These physical demands are representative of the physical requirements necessary for an employee to successfully perform the essential functions of the position. Reasonable accommodations may be made to enable people with disabilities to perform the described essential functions of the position.
While performing the responsibilities of the position, the employee is required to talk and hear. The employee is often required to sit and use hands and fingers, to handle or feel and to manipulate keys on a keyboard. The work is generally sedentary in nature, but may occasionally require the employee to stand, walk, reach with arms and hands, climb or balance, and to stoop, kneel, crouch or crawl. The employee is occasionally required to exert up to 10 pounds of force to lift, carry, push, pull or otherwise move objects, including the human body. The employee is required to have close visual acuity to perform activities such as: preparing and analyzing data and figures, viewing a computer terminal, and extensive reading.
Work Environment:
While performing the responsibilities of the position, these work environment characteristics are representative of the environment the employee will encounter. Reasonable accommodations may be made to enable people with disabilities to perform the essential functions of the position.
The work environment is a general office environment and the employee. Lighting and temperature are adequate, and there are no hazardous or unpleasant conditions caused by noise, dust, etc. Work is generally performed within an office environment, with standard office equipment available.
See More
Valid through: 10/29/2021
* Ladders Estimates
Sours: https://www.theladders.com/job/spectrum-manager-delawarenationindustries-dayton-oh_48033375
Are you ready to find
your route to success?
Match Your Skills
Let us search jobs for you based on the skills and experience listed in your LinkedIn Profile.
Start Matching Your Skills
Students and Recent Grads
Are you ready to work on purposeful projects that make the world a safer place? If so, make Raytheon Technologies your first choice. ...Our robust internships, co-ops and Leadership Development Program roles all offer the training, development and experiences you need to stand out and make a difference. [ Read More ]
Explore
Production and Maintenance
We deliver quality and superior manufacturability in all of our product areas thanks to our Production and...Maintenance team. If you are ready to play an integral part in upholding the reputation of our technology – and making the world a safer place in the process – this is where you need to be.[ Read More ]
Explore
Professional
Ready to explore the opportunities a global enterprise has to offer? Whatever your area of expertise and...experience, we may have a professional career waiting for you – one that allows you to develop your talents as you make the world a safer place.[ Read More ]
Explore
Veterans
As a leading supplier of technologies to the U.S. military and its allies, we place enormous value on the strategic and...tactical talents that only veterans can offer. Are you ready to bring your battlefield skills to the private sector? Working with us is your opportunity to do just that while continuing to make the world a safer place.[ Read More ]
Explore
Awards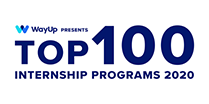 2020 Top 100 Internship Programs - WayUp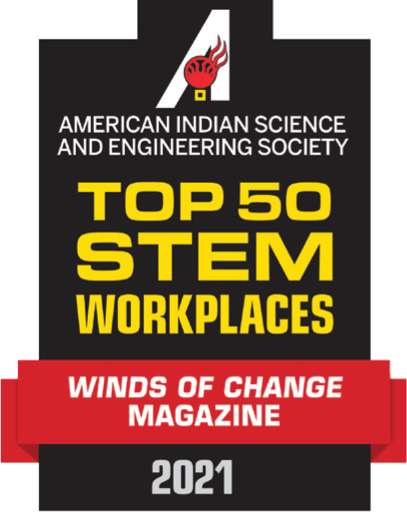 2021 AISES Top 50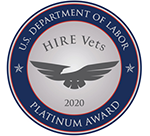 2020 Hire Vets Platinum Medallion - US Department of Labor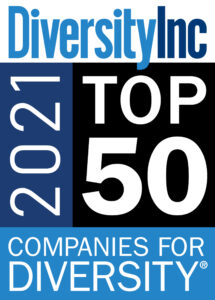 2021 DiversityInc Top 50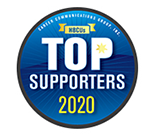 2020 Top Supporter of HBCU Engineering Schools - Career Communications Group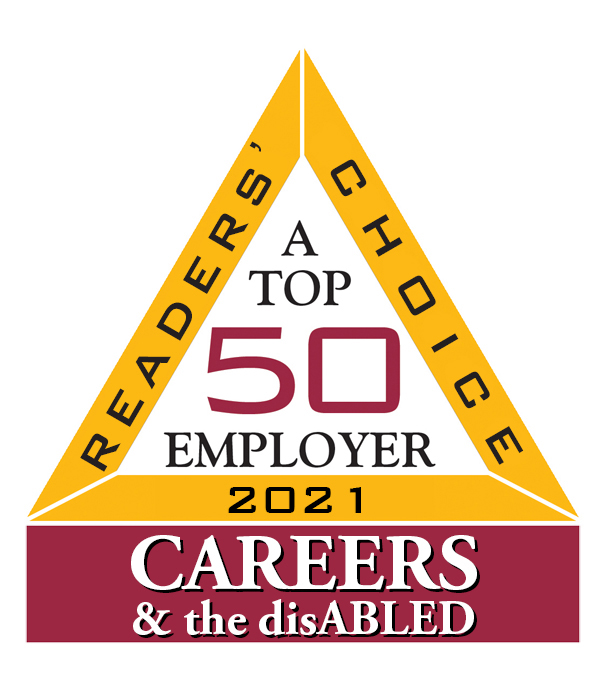 2021 Top 50 Employers – Careers & the disABLED Magazine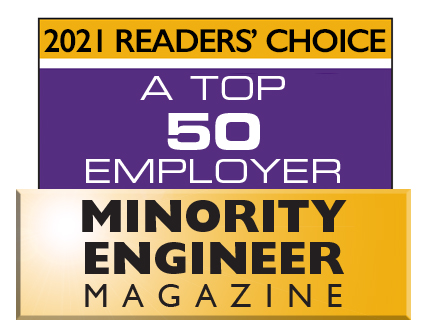 2021 Top 50 Employers – Minority Engineer Magazine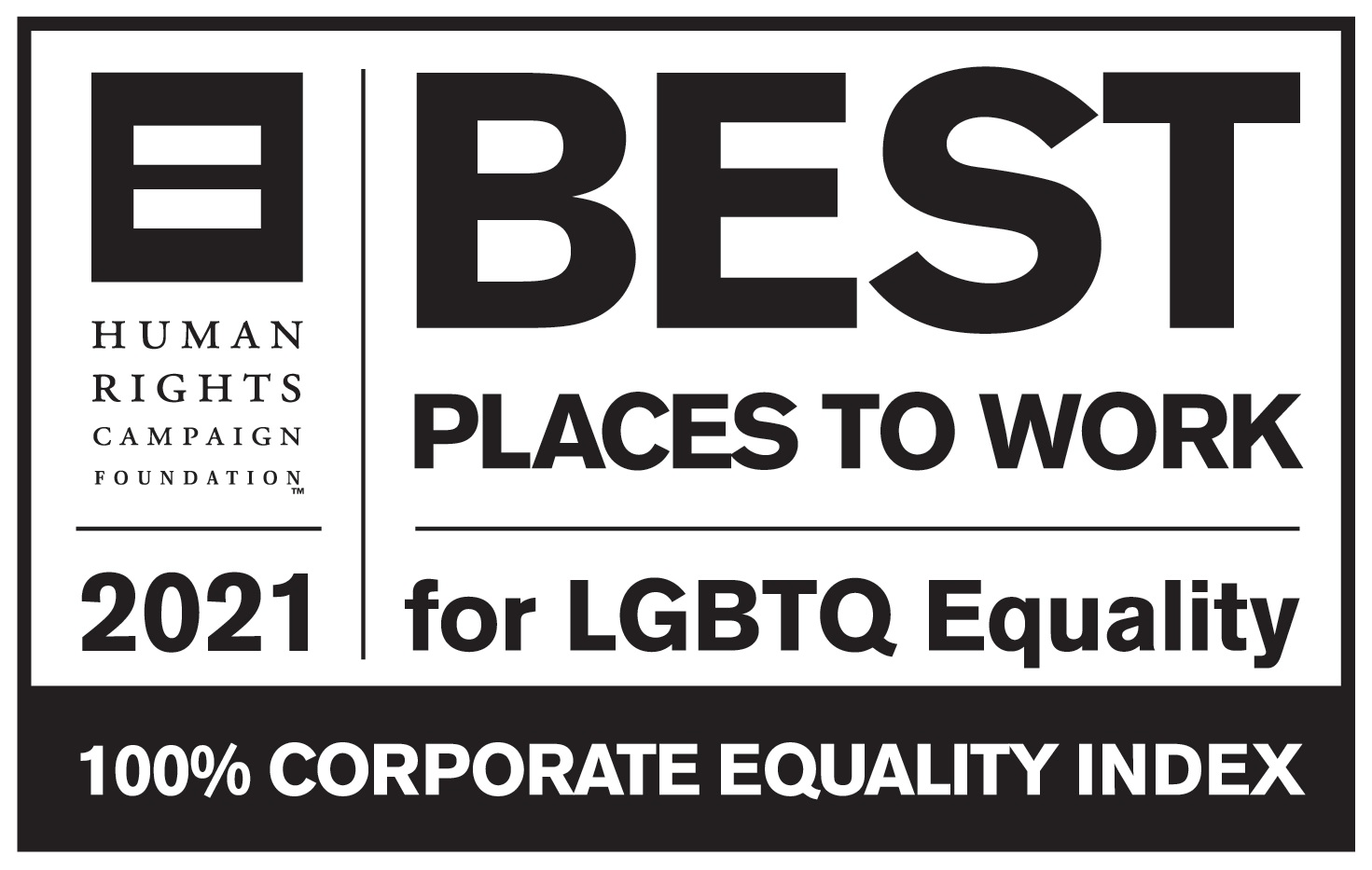 2021 Best Places to Work for LGBTQ Equality
E-Verify
As a Federal Contractor, Raytheon Technologies is required to participate in the E-Verify Program to confirm eligibility to work in the United States. For information regarding your legal rights and protections, please click on the following links:
Accessibility
Raytheon Technologies is committed to working with and providing reasonable accommodation to individuals with physical and mental disabilities.
If you need special assistance or an accommodation while seeking employment, please e-mail [email protected] We will make a determination on your request for reasonable accommodation on a case-by-case basis.
For more on Accessibility, click here.
Job Alerts
Sours: https://jobs.raytheonmissilesanddefense.com/job/tucson/senior-spectrum-manager/30457/12052743424
Radio Frequency Spectrum Manager jobs
Upload your resume - Let employers find you
Sort by: relevance - date
Radio Frequency Engineer (Wireless)
new
Senior Spectrum Manager
Spectrum Coordination Manager
Spectrum Coordination Manager (TS Cleared)
new
Staff Engineer - Radio Frequency Hardware
Vehicle Hardware - Radio Frequency Engineering (Spring 2022)
new
Radio Frequency Technician
Temp Experts
Tampa, FL 33634
Be the first to see new Radio Frequency Spectrum Manager jobs
By creating a job alert, you agree to our Terms. You can change your consent settings at any time by unsubscribing or as detailed in our terms.
Sours: https://www.indeed.com/q-Radio-Frequency-Spectrum-Manager-jobs.html
This is Spectrum
How much does a Spectrum Manager make? The average Spectrum Manager salary is $89,195 as of September 27, 2021, but the salary range typically falls between $68,139 and $103,101. Salary ranges can vary widely depending on many important factors, including education, certifications, additional skills, the number of years you have spent in your profession. With more online, real-time compensation data than any other website, Salary.com helps you determine your exact pay target. 
Search Spectrum Manager Jobs
Search Spectrum Manager Job Openings
RN Case Manager / RN Admission Nurse - Hospice - Registered Nurse We are seeking an experienced RN ... Full Spectrum Staffing Solutions is a full service healthcare recruiting agency specializing in ...
ZipRecruiter - 1 day ago
What You'll Be Doing Serve as embedded Aerospace technical leader for the Space Systems Command (SSC) Spectrum Management Office Integrate talent from across Aerospace's engineering group in projects ...
Dice.com - 43 days ago
Microservices that enable various spectrum management functions * Microservices that enable network optimization functions You will be responsible for designing, implementing and operating ...
LinkedIn - 6 days ago
CLIENT SERVICES & PROJECT MANAGER, LABORATORY Position Purpose Statement ... The primary purpose of this position is to work with customers to determine how Spectra ...
Monster - 18 days ago
Spectrum is a Platform as a Service Product Customization engine, powering many of today's top ... You'll manage the implementation scheduling timeline and development of technical product ...
ZipRecruiter - 55 days ago
Spectrum Manager Salary by State
Spectrum Manager Salary by City
Click to see the salary for Spectrum Manager in these major U.S. cities.
| City Name | Average Salary |
| --- | --- |
| San Francisco, CA | $111,493 |
| Washington, DC | $99,291 |
| Miami, FL | $86,832 |
| Chicago, IL | $94,626 |
| Boston, MA | $100,496 |
| New York, NY | $107,301 |
| Dallas, TX | $88,615 |
If you'd like know Spectrum Manager Salary in other cities, then please select a city in
Average Salary Range for Spectrum Manager
Average Base Salary
Core compensation
Average Total Cash Compensation
Includes base and annual incentives
What is the average salary for Spectrum Manager in 2021?
These charts show the average base salary (core compensation), as well as the average total cash compensation for the job of Spectrum Manager in the United States. The base salary for Spectrum Manager ranges from $68,139 to $103,101 with the average base salary of $89,195. The total cash compensation, which includes base, and annual incentives, can vary anywhere from $89,405 to $136,384 with the average total cash compensation of $107,151.
View Average Salary for Spectrum Manager as table
Average Salary
Average Salary Range
Base Salary
$89,195
$68,139 - $103,101
Bonus
$17,957
$21,266 - $33,283
Total Pay
$107,151
$89,405 - $136,384
* Base Salary represents gross income before taxes and deductions. It does not include additional pay such as benefits, bonuses, profit sharing or commissions.
* Total Pay combines base salary, bonuses, profit sharing, tips, commissions, overtime pay and other forms of cash earnings, as applicable for this job.
Estimate Salary for Spectrum Manager online for free
Salary.com Estimate Salary Tool provides free, accurate and real-time salary for thousands of careers. Please enter the following pay factors for Spectrum Manager, to get a real-time salary target. If you want to get more detailed salary information, please view Professional Salary Report
Comments about Spectrum Manager
I am a Spectrum Manager, which location's salary is higher, Rio Rancho, NM or Gillette, WY?
Rio Rancho, NM typically sees higher pay than Gillette, WY for Spectrum Manager. a Spectrum Manager Salary in Rio Rancho, NM is $83,236 as of September 27, 2021; a Spectrum Manager Salary in Gillette, WY is $78,915 as of September 27, 2021. ( 2021-09-27 salary.com )
Spectrum Manager Frequently Asked Questions
Why does the salary of a Spectrum Manager vary from city to city?
The cost of living is tied to salaries. If the expenses are higher in a particular city, then the wage level will be higher as well to afford the people can opportunity to live there. This is why you're always going to make more money in New York City for example, than in a small town. ( 2021-09-27 salary.com )
What are the Pay Factors for Spectrum Manager?
Salary ranges for a Spectrum Manager can vary widely, depending on the city and several other pay factors, including (but not limited to) education level, certifications, additional skills, and work experience. Click here to view Eight Factors That Can Affect Your Pay ( 2021-09-27 salary.com )
How the Pay Factors Influence Your Pay?
Salaries are ultimately dictated by the position being applied to, and hiring company, but there are several important pay factors that come into play based on your individual history that could impact your value to the company. Salary.com's Personal Salary Report will analyze these factors for you to help you maximize your earning potential. ( 2021-09-27 salary.com )
Last Update: September 27, 2021
Sours: https://www.salary.com/research/salary/recruiting/spectrum-manager-salary
Jobs spectrum manager
This job has expired, please see additional jobs below
Job Summary
Company is seeking a Spectrum Manager for the Naval Information Warfighting Development Center (NIWDC) in the Suffolk/Norfolk region.
The Spectrum Manager will support the NIWDC's mission by providing SM expertise, assistance, management support functions, and training involving real time support to operational forces deployed worldwide through the establishment of an Electromagnetic Spectrum Operations (EMSO) Mobile Training Team (MTT). 
This support shall also include assisting NIWDC with development of specialized SM activities to develop and train an EMSO related workforce (Afloat/Ashore) that begins at the unit level and extends through Strike Group (SG) level of organization.  Spectrum Managers will provide operational support to Carrier Strike Group (CSG) staffs, Numbered Fleet Commanders (NFCs), and Combatant Commanders (CCDRs) supporting real world contingencies, planning requirements, day-to-day presence operations and Navy/Joint exercises. They will conduct training and tactical level warfighting effectiveness DOTMLPF assessments to identify and mitigate capability gaps, and support innovative solution development across all platforms (afloat and shore) for the Information Warfare (IW) mission areas.
Additional duties include but are not limited to:
Professional development of EMSO Cadre for Electromagnetic Maneuver Warfare (EMW) Concepts.
Installation Spectrum Manager training.
EMSO Training and Readiness Assist Visits (RAV) for all surface and subsurface units.
Strike Group Staff training (DESRON, ARG, CSG and MOC).
Training for Afloat/Ashore commands (ATG, CSCS, CSG 4/15, MOC, IWTGU, WDCs and NMCS offices).
SM support for curriculum and instructor standardization for NETC.
Development of Fleet Experimentation (FLEX) initiatives and advocating for EMSO related events hosted by NWDC.
TTP research and development for emerging tactics identified through FLEX events across the IW communities.
Training for IFF and UAS usage requests submission procedures.
Minimum Requirements
At least 10 years of experience working within Spectrum Management.
Graduate of the Inter-service Radio Frequency Management School (IRFMS) or The Army Spectrum Management Course.
At least 2 years' work experience in the Spectrum Management related duties described in the Job Summary above. Ability to provide Spectrum Management support to NMSC, COCOM's and liaise with NMCSOs worldwide.
Demonstrated understanding of competing uses of spectrum (friendly/neutral/hostile) in various battle spaces across war fighting domains, and ability to assist NMSC in determining interoperability/compatibility technical and/or TTP solutions.
Position may require travel.
Must have an active Secret security clearance and the ability to obtain a Top Secret clearance with SCI eligibility upon hire.
Due to the nature of the work, must be U.S. citizen.
Preferred Qualifications
Prior designation as Navy Master Training Specialist or other Service equivalent.
Excellent facilitation skills and experience in implementing new learning techniques and technologies, and a willingness to seize new opportunities for enhancing learning.
Demonstrated knowledge and experience in management of Navy or other Service operational unit level On the Job Training (OJT) programs.
Operational experience as a Strike Group Frequency Manager or in a senior communications billet afloat using the Afloat Electromagnetic Spectrum Operations Program (AESOP).
A graduation certificate from the Joint Task Force Spectrum Managers Course or Joint experience relating to RF spectrum management.
Experience working in a Navy regional spectrum office (or Federal/DoD equivalent) that directly processes spectrum assignment actions for adjudication by the National Telecommunications and Information Administration (NTIA).
Experience working with AESOP and other spectrum management tools to include Spectrum XXI (SXXI), Joint Automated CEOI System (JACS), and Spectrum Planning Engineering and Evaluation Device (SPEED).
Experience in coordinating and obtaining electronic attack (EA), GPS EA, Chaff authorizations.
Experience in coordinating and obtaining frequency assignments for radar/next generation radar and experimental/operational IFF systems.
TOP SECRET/SCI clearance preferred.
What We Offer
When you join Company, you become part of a company that is pioneering the future. Our teams around the world are involved in some of the most cutting-edge and innovative projects and programs of our time, addressing the big challenges of today and shaping the built environment for generations to come. We ensure a workplace that encourages growth, flexibility and creativity, as well as a company culture that champions inclusion, diversity and overall employee well-being through programs supported by company leadership. Our core values define who we are, how we act and what we aspire to, which comes down to not only delivering a better world, but working to "make amazing happen" in each neighborhood, community and city we touch. As an Equal Opportunity Employer, we believe in each person's potential, and we'll help you reach yours.
Sours: https://www.velvetjobs.com/job-posting/spectrum-manager-p37286115
This is Spectrum
Spectrum Manager jobs
Upload your resume - Let employers find you
Sort by: relevance - date
new
Manager, Fleet - Cerritos or El Segundo
new
Marketing Project Manager - Spectrum Networks
Manager, Program Management - Spectrum Enterprise
Manager, Right of Entry - Spectrum Enterprise
Digital Marketing Manager - Spectrum Enterprise
Be the first to see new Spectrum Manager jobs
By creating a job alert, you agree to our Terms. You can change your consent settings at any time by unsubscribing or as detailed in our terms.
Sours: https://www.indeed.com/q-Spectrum-Manager-jobs.html
You will also like:
Frequency Spectrum Manager - Engineer III Communications job
Communications Manager
Introduction Location flexible: Chester, Vint Hill, Fredericksburg, Staunton, Lynchburg and Suffolk VA areas. At direction of State Director of Communications, leverages strong written, verbal and visual communications skills to strategically manage and flawlessly execute effective communications... Read more
Director Email Marketing
Description Does the thought of taking a company into the Industry 4.0 revolution excite you? Do you want to bring that excitement and your knowledge to a world-class organization? Then apply today to our IT team at Ashley Furniture -- the World's Largest Furniture Manufacturer. Lead the team... Read more
Associate Marketing Manager
Primary Location: 3003 Summit Blvd, Tampa, FL, US Division: Cox Automotive Job Level: Manager/Senior Manager Travel: Yes, 5 % of the Time Schedule: Full-time Shift: Day Job Requisition Number: 218182_77708120 Associate Marketing Manager The Associate Marketing Manager performs daily campaign... Read more
Sr. Associate Firmwide Marketing Communications
Industry/SectorNot ApplicableSpecialismIFS - Brand & CommunicationsManagement LevelSenior AssociateJob Description & SummaryA career in Sales and Marketing, within Internal Firm Services, will provide you with the opportunity to focus on positioning a distinctive PwC brand in the... Read more
Director Email Marketing
Description Does the thought of taking a company into the Industry 4.0 revolution excite you? Do you want to bring that excitement and your knowledge to a world-class organization? Then apply today to our IT team at Ashley Furniture -- the World's Largest Furniture Manufacturer. Lead the team... Read more
Remote Communications and Marketing Manager
A software development company needs applicants for an opening for a Remote Communications and Marketing Manager. Candidates will be responsible for the following: Collaborating and executing on communications plans for the funding platform Strategically supporting current portfolio of grantees and... Read more
Director, Communications
Job Summary Director of President Executive Communications NetApp's Corporate Communications Team is looking for a Director of Executive Communications to co-own the development and implementation of a strategic communications platform for our President that helps advance our corporate... Read more
Branding & Marketing Manager
Description Do you thrive on developing creative and innovative insights to solve complex challenges? Want to work on next-generation, cutting-edge products and services that deliver outstanding value and that are global in vision and scope? Work with other experts in your field? Work for a... Read more
Marketing and Strategic Communications Specialist
Supporting the Most Exciting and Meaningful Missions in the WorldMarketing and Strategic Communications Specialist Support the development and implementation of a JSOU Strategic Communications Plan and related communication plans outlining external and internal messages, updates and changes.Support... Read more
Sr. Communications Manager
Microsoft's mission is to empower every person and organization on the planet to achieve more, and we're dedicated to this mission across every aspect of our company. As part of the Microsoft Communications team, you will join a group of professionals focused on telling the stories that help people... Read more
Remote Marketing Communications Head
A company that provides a decentralized Oracle network is searching for a person to fill their position for a Remote Communications Head. Core Responsibilities of this position include: Creating a compelling brand message and thought leadership point of view Partnering with PR agency to drive... Read more
Remote Social Media Marketing Manager
A virtual mailbox and virtual address provider is in need of a Remote Social Media Marketing Manager. Must be able to: Take a proactive, creative approach to social media programming Create thoughtful and engaging social media content and blog articles Establish monthly, quarterly, and annual... Read more
Telecommute Marketing and Communications Director
A football kicking, punting and snapping instruction provider is seeking a Telecommute Marketing and Communications Director. Core Responsibilities Include: Streamline our inbound and outbound communications with students, parents and coaches Placing outbound phone calls and e-mails Must meet the... Read more
Remote Senior Media Strategist
A data-driven marketing company has a current position open for a Remote Senior Media Strategist. Core Responsibilities of this position include: Executing strategy on media campaigns across multiple verticals Utilizing research to support recommendations Planning, implementing and trafficing ads... Read more
Marketing Executive
**Job Description:**About us:At HUB International, we are a team of entrepreneurs. We believe in empowering our clients, and we do so by protecting businesses and individuals in our local communities. We help businesses evaluate their risks and develop solutions tailored to their needs. We believe... Read more
Publicist: Communications, Public Relations (PR), Writing, and Media Relations Account Manager
Otter PR
Tampa, FL
Two years or more experience as a journalist, writer, publicist, account manager , or editor. You will be responsible for crafting media messages, press releases… Read more
Email Marketing Manager
APEX Service Partners
Tampa, FL
Bachelors Degree in Marketing or business related field, preferred "Email Marketing Manager ". Have an understanding of customer and database segmentation,… Read more
Marketing Specialist
Simply Organic Beauty
Palm Harbor, FL
DEPARTMENT: MARKETING HOURS : M-F | 9:00AM - 6:00PM LOCATION: PALM HARBOR, FL (NOT A REMOTE POSITION) ROLE, RESPONSIBILITIES & REQUIREMENTS As our E-commerce Marketing Specialist, you will strategize, develop and execute paid and organic marketing campaigns that drive sales and new customer acquisition within our passionate community of beauty professionals. You will also focus on day-to-day eCommerce responsibilities. Reporting to our Marketing Director, you ll be responsible for driving the customer experience through building and modifying products and managing the overall user website experience. You ll also have a heavy hand in implementing entire digital and traditional marketing campaigns from conception to end and manage campaign execution across all media channels including but not limited to: PPC, Social, Email and Digital. So, you re borderline obsessed with creating high converting digital marketing campaigns and seamless e-commerce customer experiences . and that s not even the best thing about you. We want you eager to understand how your role serves the professional beauty industry (B2B) so you can begin implementing digital marketing strategies that attract, acquire, and inspire salons, spas, and stylists to partner with Simply Organic Beauty and evolve their beauty product offerings and tactical business needs. Your marketing mind will help small, local business owners and artists grow and live healthier, more sustainable lives. You will be in charge of helping our Marketing Team generate high volumes of web traffic (paid and unpaid), converting that traffic into new leads and collaborating with our Sales Team to create the ultimate browser to buyer experience. You will have a heavy hand in the full customer lifecycle, contributing to our retention efforts (promotions, product launches, etc) and transforming current customers into brand advocates that shout our name from their solar-powered roof tops. Please note: this position isn t for the full-time remote-working folks out there. At Simply Organic Beauty, our mission is to change salons for the better. Salons are local businesses that rely on a physical presence; they are creative spaces built on passion, purpose, and people, so face-to-face relationships. Simply Organic Beauty has to be part of this, creating a similar in-office environment, daily and safely. Be sure to read the requirements and responsibilities and see if you still get excited, then apply! RESPONSIBILITIES This will be a rewarding and meaningful role with a wide range of responsibilities: Build and scale new and existing acquisition channels (PPC, Social, SEM, SEO, SMS, Email, Affiliate, Partnerships, Influencer and Referral) Develop and execute eCommerce and Digital strategies to acquire new customers and drive revenue. Help manage our entire digital experience and customer journey -- from awareness to conversion and transforming customers into raving fans on our websites, social media, etc. Developing digital campaigns to capitalize on consumer trends and buying behaviors. Working directly with the Marketing Director to strategize and execute media plans that are on-strategy, timely, and on-budget and ensuring accurate trafficking, delivery, and attribution. Create advert, email copy, and creatives, website landing pages, press releases, to achieve strategic marketing goals. PR and marketing functions, including brand performance. Pitching and executing new ideas and programs that proactively meet the needs of internal partners and grow the Simply Organic Beauty brand awareness in the marketplace. Monitoring market trends, research consumer markets, and competitor activity KEYS TO SUCCESS We believe you will be successful in this role if you have: A love of clean and holistic beauty Bachelor s Degree in Marketing, Communications, Advertising, or Business. 3-5 years of previous work experience in B2B2C marketing, eCommerce, digital marketing, or related experience. Experience with Shopify and eCommerce sales Experience writing long-form and short-form copy for e-commerce sites and other media channels Knowledgeable of Affiliate marketing and affiliate marketing management platforms Direct experience with Google Analytics, Google AdWords, Facebook & Instagram Ads High proficiency and track record in brand management and project management A strong multi-tasker who enjoys working on several projects at a time Creative and likes to think out of the box and bring new ideas, but knows how to stay on task and get things finished. Ability to work with, analyze and present campaign performance data with a proven track record of using this to track KPIs for successful, performance-based marketing. Experience handling a high volume of creative and campaign types (print, digital, video, activations, influencer, etc.) while coordinating with agencies, internal creatives, communications, and other partners. Experience using Adobe creative suite Comfortability working independently and collaboratively Superb attention to detail, good judgment, and listening skills Excellent execution skills able to create effective copy and campaigns that drive results. Always present an energetic attitude that facilitates creative collaboration Stay up to date with marketing best practices and implementation. A good sense of aesthetics (basic UX knowledge) and a love for great copy. Working knowledge of Wordpress and Shopify is preferred. Experience with paid marketing campaigns and PPC, a plus. Working knowledge of HTML/CSS, a plus. COMPANY BENEFITS Health, Vision and Dental Insurance included. AFLAC supplemental plans available (optional) Generous company-wide bonus structure and incentives 401k retirement plan and employer match incentive Employee Product Allowance (Free Beauty Products of your choice every month) Complimentary, licensed on-site wellness programs (e.g, massage therapy, aromatherapy, yoga classes, etc) To be offered again after COVID Complimentary on-site coffee and snacks Mandatory Birthdays Off ABOUT THE COMPANY Headquartered in Palm Harbor, FL, Simply Organic is a company driven by a team of passionate individuals driven by a mission to change salons (and the world) for the better. We curate, create and distribute an exclusive collection of professional, plant-based beauty and wellness products from around the world Simply Organic products and services can be found throughout the world in the finest salons and spas, luxury hotels and upscale boutiques. Simply Organic and our family of prestigious brands have become synonymous with safety, quality, and luxury, and we are excited to continue to service the growing demand for clean beauty products that don t sacrifice the health of people, professionals and the planet. Simply Organic Beauty is an Equal Opportunity Employer Read more
NaN more jobs
Sours: https://lensa.com/frequency-spectrum-manager-engineer-iii-communications-jobs/tampa/jd/d3b155147ab1e4b1663bbef849846993
260
261
262
263
264