TTR4839-F08M2A1 Thunder Tiger Raptor 30 V2 RC Helicopter Super Combo 2.4Ghz
Our warranty/ return / exchange policy is very simple. If the item we sent you is defective when you received the shipment from us (NOT AFTER USE), you can report to us by email for return / exchange / refund arrangement.
Request(s) for return or exchange and report(s) of missing or damaged part(s) must be received within 30 days of your receipt of merchandise(s). We reserves the rights to entertain requests received thereafter.
Items returned must be in as-new conditions with the packing slips, manuals, accessories and all other items intact in original packaging. Returned merchandise must be received from our customer before we will process and ship out any replacement. All merchandise should be returned to us by shipping carriers with safe method which provides proof of shipment (just in case your item does not reach us. so you can check with your local shipping carrier.) We will not responsible for the lost of returned merchandise in shipping.
Shipping and handling charges for all orders are non-refundable, as we have paid the Post Office to send the shipment and the Post Office will NOT refund the postage cost back to us after they processed the shipment. Customer will be responsible for the return shipping cost to send return back to us. For returned merchandise that is found to be genuinely defective, we ship out replacement for free (we pay for the replacement shipping cost) and will not charge additional shipping and handling fees.
We reserves the right to return merchandise to its customer and not refund money, if we in our opinion deem that the merchandise has been used, crashed, abused, misused or modified in any form, or has been damaged by water, dust, or other contaminants.
*** All items are tested by manufactures to make sure they are working properly before we ship them to our customers.

*** Please inspect the product when you received the shipment, identified any issue and report to us BEFORE you try to fly / use it. Please also check over the product (especially the helicopters and air planes) and make sure they are all good every time before use (or taking to the air).

*** Return / exchange / refund is not allowed if the item has been used or flew. Please understand that RC helicopters and airplanes can crash if mistake made or you do not know how to fly, any kind of crash or hard landing may caused damage(s) to the helicopter or plane. We have no control over your flying skill, behavior or the conditions you have chosen to fly in. We tested all products before shipment as we stated above, if you have any problem with the aircraft or other product(s) you ordered from us, please report it at the time when you received the shipment (not after use please).
*** If you used / flew the product, or crashed product, no matter what the reason. We are sorry but we can not be responsible for your crash or use. Hobbypartz.com will not be responsible for incidental or consequential damages including bodily injuries and property damages arising from the use of any product(s) that it sells. Hobbypartz.com reserves the right to refuse service to anyone. Remote controlled products and accessories can be very dangerous. Please read the operating manual before use. We have no control over the correct use, installation, application, or maintenance of our products, no liability shall be assumed nor accepted for any damages, losses or costs resulting from the use of the products. Any claims arising from the operating, failure or malfunctioning etc. will be denied. We assume no liability for personal injuries, property damages or consequential damages resulting from our products.

*** These terms applied to all sales made from our website, email, phone, or fax. If you do not agree to our terms, please do not make the order.
We reserves the right to amend this policy without further notification(s).
---
To experience 5-Star Customer Service & Tech Support from HobbyPartz.com, visit us at RCDiscuss.com
Sours: https://www.hobbypartz.com/ttr4839-f08m2a1-raptor30-24g.html
Thunder Tiger Raptor 50S ARF Helicopter
A Proven Platform For Over 15 Years
How many types of Raptor 50s are available today? The Raptor 30/50 series has become one of the best selling glow-powered RC helicopters ever made. Because the Raptor is so stable and flies so well, it is still in high demand 15 years after the first Raptor 30 was introduced. Over the years, many minor improvements have been made and 2003 the Raptor 30's tail boom was stretched to become the Raptor 50. The engine to main rotor gear ratio was reduced from 9.6 to 8.5 to better utilize the high torque from the 50-size engines. The Raptor 50 has an excellent power-to-weight ratio which makes it very agile, allowing even experienced 3D pilots to throw down maneuvers with this heli.
Author's Opinion
The original Raptor 50 was introduced to the market ten years ago and over the years Thunder Tiger has steadily improved the design and released several different versions with the latest being reviewed here; the Raptor 50S. The Raptor 50S (sport) has unbeatable handling qualities because it is very predictable with no vices in flight. The classic 90-degree mechanical mix system provides very precise control with no undesirable cross coupling between the cyclic and collective controls.
Need To Know
MANUFACTURER: Thunder Tiger
DISTRIBUTOR: Hobbico
TYPE: 50-size glow-powered ARF helicopter
FOR: Beginners to intermediate pilots
PRICE: $629.99
What We Used
TRANSMITTER: Futaba 10CHG, FUTK9256
RECEIVER: Futaba R617FS, FUTL7627
RECEIVER BATTERY: Hobbico HydriMax 4cell NiMH 2000mAh, HCAM6351
Specs
FLYING WEIGHT: 6.9 lb. (ready to fly)
LENGTH: 48 in. (1200mm)
HEIGHT: 15.7 in. (400mm)
WIDTH: 5.5 in. (140mm)
ROTOR SPAN: 53 in. (1345mm) with 600mm blades
ROTOR DISC AREA: 2206 sq. in.
ROTOR DISC LOADING: 7.2 oz./sq. ft.
TAIL ROTOR DIAMETER: 9.3 in. (237mm) with 100mm blades
ENGINE: Thunder Tiger Pro 50H engine (installed)
MUFFLER: Included
RECEIVER BATTERY: Hobbico HydriMax 4cell NiMH 2000mAh
RADIO: Flown with Futaba 10CHG and Futaba R617FS receiver
SERVOS: Ace S1807MG metal gear servos for collective, cyclic and throttle and an Ace 0606n high-speed digital for tail rotor (all installed)
GYRO: Thunder Tiger TG-7200 (installed)
GOVERNOR: Thunder Tiger Zero Alpha II (installed)
MAIN BLADES: 600mm wood blades (included)
MAIN ROTOR RPM AT HOVER: 1,500
MAIN ROTOR RPM IN IDLE-UP: 1,850 to 1,900
DURATION: 9 minutes
MINIMUM FLYING AREA: RC club field
COMPONENTS NEEDED TO COMPLETE: 6+ channel radio system with heli programming, receiver battery, glow fuel and starting accessories
Pros
• Affordable price
• The mechanics comes assembled with engine, muffler, engine governor, gyro, and servos installed – Can be flight ready in approximately 5 hours.
• The new molded plastic links fit the 5mm steel balls perfectly
• A nearly indestructible molded canopy comes with the decals already installed
• Very clear instruction manual.
• Affordable replacement parts are easy to find at many hobby shops and online
Cons
• It would have been even better if the servo horns and pushrods were pre-installed at the factory
• All the pivoting mixing arms and bell cranks use bronze bushings instead of ball bearings
• Wood rotor blades
There are currently two Raptor 50s available: the Raptor 50 Titan SE (special edition) which comes only in kit form that includes a painted fiberglass canopy, a metal center rotor hub, and all the bellcranks are mounted on ball bearings. The Raptor 50S, which I am reviewing here, was just released in October 2012, is geared toward beginners and sport pilots who want a rugged, reliable and great value helicopter that requires minimal assembly to get airborne. The 50S comes almost completely assembled from the factory and it includes the engine, five servos, a gyro and an engine governor—all preinstalled. To keep the Raptor 50S affordable, Thunder Tiger chose to include wooden main rotor blades and a molded plastic main rotor hub. For beginners, it is very likely he/she will break the blades sooner or later and it is less costly to replace wood blades than carbon blades. As the pilot progresses, the wood blades can always be replaced by optional carbon rotor blades. For beginners and intermediates, the Raptor 50 is one of the best choices if you want a nitro-powered helicopter.
The Raptor 50S combo comes with a Thunder Tiger (TT) Pro 50H engine and a muffler already installed. This particular engine is a proven design and its 2-needle carburetor is easy to set. There is no rough running in mid-range and the idle will not die. I have had many TT Pro 50H engines over the last eight years and it is a reliable workhorse. The Pro 50H may not have the brute power of the newer TT Redline 53H and 56H or OS 55H engines, but the Pro 50H has more than enough power for 3D flying and it is user-friendly.
The Raptor 50 Titan SE uses ball bearings to support all the pivoting bellcranks and mixing arms. The Raptor 50S uses bronze bushings; hence there is a bit more free play in the controls. Beginners will not notice the differences during hover or normal forward flight. I recommend adjusting the tightness of each 3mm bolt that goes through the bronze bushings to get the minimal free play, then add oil at the bronze bushing to make the bellcranks pivot smoothly. Eventually, as the pilot becomes more proficient or feels a need to upgrade to ball bearings, a bearing upgrade is always available from Thunder Tiger.
All modern Raptor 50 kits use the rugged tail rotor blade grips with larger bearings and the tail rotor hub from the Raptor 60/90. This makes the Raptor 50 tail rotor system very durable. The Raptor 50S comes with 100mm long tail rotor blades which extend the diameter to give the Raptor 50 phenomenal tail power. The brand new TG-7200 heading lock gyro and ACE 0606n high speed tail rotor servo included in the combo gives the 50S and incredible, locked-on tail control.
The Thunder Tiger toothed tail rotor drive belt is reinforced with fiber ropes inside. Even in the most violent pirouetting maneuver, the belt has never slipped. I prefer the belt over a torque tube because on a belt drive system no harm will be done if the tail blades brush the ground. With a torque tube system it is common for the tube to become damaged if the blades contact the ground or in a crash.
The Raptor 50S's 8.5 to 1 gear ratio works very well. Most 50-size engines reach their peak performance at around 14,500 to 17,000 rpm. If we run the engine at 15,000 rpm at Idle-Up 1, then the main rotor will spin at 1,765 rpm, which is perfect for gentle aerobatics. If we run the engine at 17,000 rpm at Idle-Up 2, then the main rotor will spin at 2,000 rpm which allows the Raptor 50S to handle aggressive 3D maneuvers. A Raptor 50 likes to hover at 1500 rpm; this means the engine is only turning at 12,750 rpm. At this rpm the engine is working at a leisurely pace and the Raptor 50S is relatively quiet and can hover for 10 minutes on a single tank of fuel.
With all glow-powered RC helicopters, when an engine governor is not used, the engine rpm will tend to rev up during dives because the main rotor blade pitch angle is reduced to a flat pitch as the engine becomes unloaded. The Raptor 50S includes an engine governor to keep the engine running at a constant rpm no matter what the loading is. For aerobatic flying, I set the governor to 1,850 rpm in Idle-Up 1, and to 1950 for Idle-Up 2. The bottom of the Raptor's plastic fan already has two recesses molded in to accept the magnets from the governor. The factory has pre-installed the Thunder Tiger Zero Alpha II engine governor and magnets on the Raptor 50S.
For beginners who are just learning how to hover, I suggest leaving the engine governor wire disconnected from the receiver and not use it. Beginners will often be hopping the helicopter near the ground or hovering just few inches off the ground and practicing a lot of taking offs and landings. When a beginner, gets into a panic mode, the best choice is to chop the throttle and let the helicopter gently settle back to ground. It is not desirable to have the main rotor and engine constantly spinning. Furthermore, beginners do not need the extra hassle and complexity of setting up an engine governor. Save the governor for future use after mastering hovering and forward flight.
For beginners, I recommend disabling the Idle-Up and Stunt Mode features and only use the Normal Throttle Mode for flying. Beginners can activate the Throttle Hold which is a good safety feature to prevent the engine from accidentally spooling up. If your transmitter has a 5-point throttle curve, then set up the values for the five points as 0-25-45-75-100. With the Raptor 50S, keep the middle point of the throttle curve at 40 to 45 which will produce hovering rpm of around 1,500, which helps make the helicopter very docile and pleasant to handle in hover.
I strongly recommend all beginners seek the assistance of an experienced pilot to check over any RC helicopter before the first flight. If they are willing, I would suggest that they perform the first flight as well. A seasoned pilot will know how to tune an engine's carburetor in just minutes and he could also tell approximately what the rotor rpm is just by listening to the engine and rotor sound. He could easily tell whether the helicopter is in trim or not by hovering it. Additionally, he could then help adjust the transmitter control settings and the mechanical pushrods to make a helicopter much friendlier to beginners. A well-set up and trimmed helicopter makes a tremendous difference in the learning process. The tricks to make a helicopter fly properly come only from experience.
In The Air
The number one reason why so many people around the world love the Raptor 50 is that it has very predictable handling characteristics. The model does not bite you with surprises. The Raptor makes learning new maneuvers easier. Pilots will be motivated and feel confident to try new maneuvers. When I first flew my Raptor 50 for the very first time in 2003, it was love at first flight. I felt as if I had flown this model for a long time and performed what I wanted effortlessly. Like a good wine, the Raptor series gets better and better overtime.
The stock black color Hiller control paddles on the Raptor 50S have a perfect weight (30 grams). They make the helicopter very stable in hover and forward flight while still providing ample cyclic response for sport flying. As your skills progress you can add optional lighter weight (25 gram) white paddles or extremely light (20 gram) green paddles from Thunder Tiger. They will speed up the cyclic response rate significantly for aerobatic flights. All three color paddles have same airfoil shape, thickness, and paddle area, but use different density plastic. The black paddles make the Raptor 50S very stable but still allow you to fly loops, rolls, piro flips and more. Use green paddles for faster pace moves, like tic-tocs.
The stock wood blades are fine for learning or performing mild aerobatics because they are stiff and have lead weight epoxied in near the blades leading edge. Using 600mm carbon blades will make the Raptor 50S more aerobatic. Using optional carbon blades in conjunction with the lighter white or green paddles will really open up the flight envelope for experienced pilots.
The Raptor 50S does beautiful axial rolls. The large diameter main rotor disk propels the model at 60+ mph in forward flight and with a full right cyclic command, the Raptor 50S will easily complete two consecutive axial rolls in three seconds. The model does axial rolls to the left equally as well as to the right. With so much speed and momentum, the loops are very large. Average pilots can complete three consecutive round loops with little effort.
Pro Tips
• The difference between an ARF (almost-ready-to-fly) and a RTF (ready-to-fly) model is the RTF has been test flown and trimmed out at the factory. In general, it is more likely the screws on a RTF model have all been tightened. The Raptor 50S is an ARF model, which means the mechanics were assembled at the factory by someone probably who does not fly. I went through all the screws and bolts on my 50S before the first flight. It took me a total of five hours to add servo arms, fine tune the pushrod lengths (they were very close to perfect, but not quite), install my receiver, program my transmitter and thoroughly inspect the mechanics and fasteners.
• A 1.8 horsepower engine-powered model is not like a 450-class RTF mini electric helicopter. The Raptor 50S is a high-performance helicopter that requires respect. With any glow engine-powered helicopter, I strongly recommend to carefully wipe down and clean the model after each session of flight. As you clean the model you will discover little things that might need attention. Careful maintenance will prevent crashes. Engine-powered helicopters require slightly more maintenance because engines produce more vibration then electric motors and exhaust oil can get everywhere.
The Final Word
The Raptor 50S is the receiver-ready helicopter which comes assembled and with engine, muffler, five servos, gyro, and engine governor installed. The modeler only has to supply his own receiver and transmitter. At just over $600 for the entire Raptor 50S combo, it is a time and money saver. The best part is the Raptor 50S is based on a proven, strong mechanical platform and it features Raptor's famous user-friendly handling qualities.
Contacts
FUTABA futaba-rc.com, (800) 682-8948
HOBBICO hobbico.com, (800) 682-8948
THUNDER TIGER ttamerica.com, (800) 682-8948
Words: James Wang Photos: Walter Sidas and James Wang
ARFhelicoptorraptor 50src heli pilotreviewThunder Tiger2014-05-27
Tony Phalen
Sours: http://www.helipilotonline.com/thunder-tiger-raptor-50s-arf-helicopter/
S39 Centrino2.4G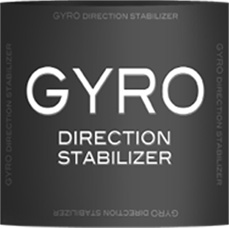 Gyroscope system can constantly adjust
the aircraft Various spin phenomena in flight;
Let the airplanes in flight is more stable,
more easy to operate.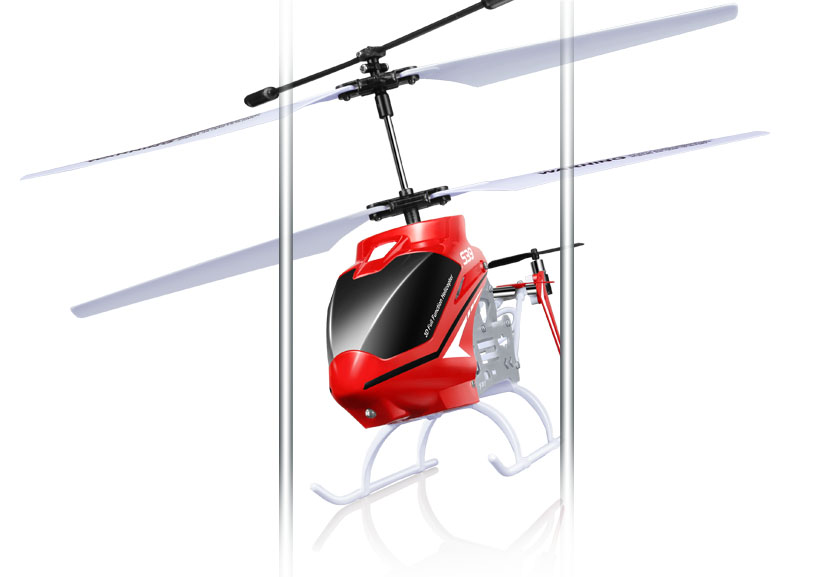 Helicopter flys more safety,as it will be power-off automatically when chocked.

Colorful flashing light,keep your Aircraft at night Flying is quite excellent.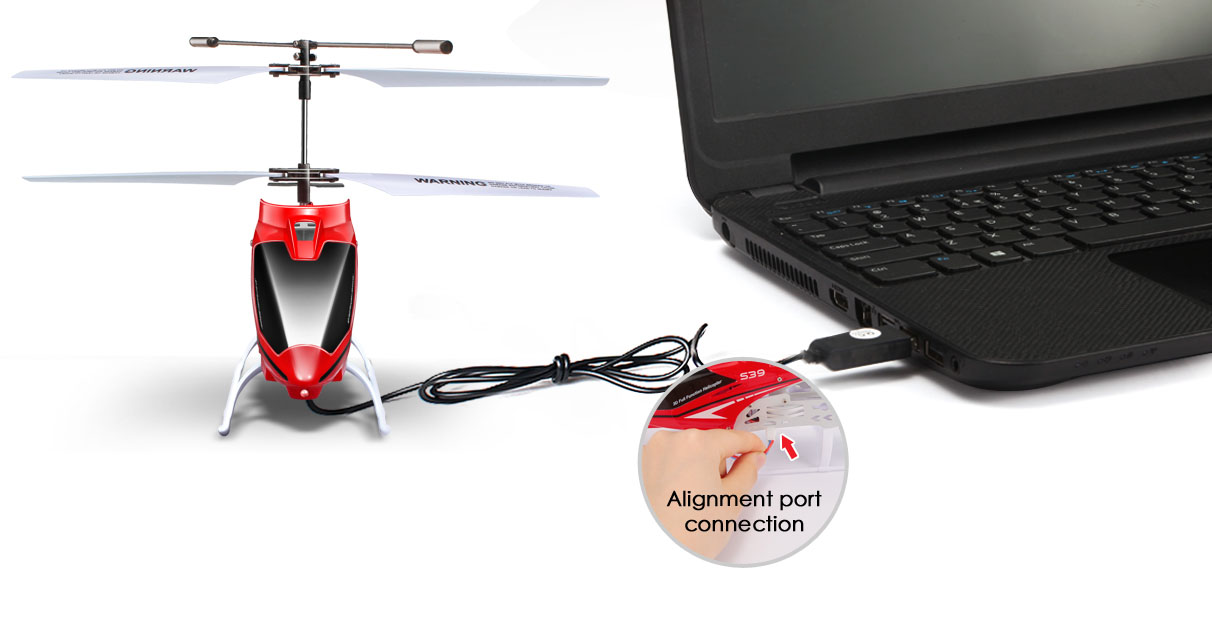 Battery: 3.7V 500Mah Li-poly
Charging time: About 150minutes
(USB Charging)
Flying time: About 5.5 minutes
It is recommended to use Syma charging
cable only to ensure the safety.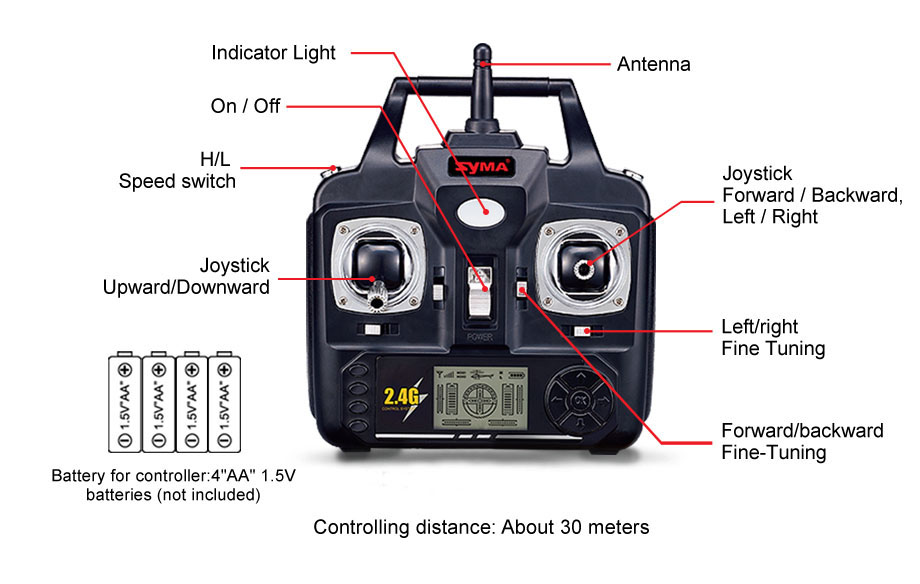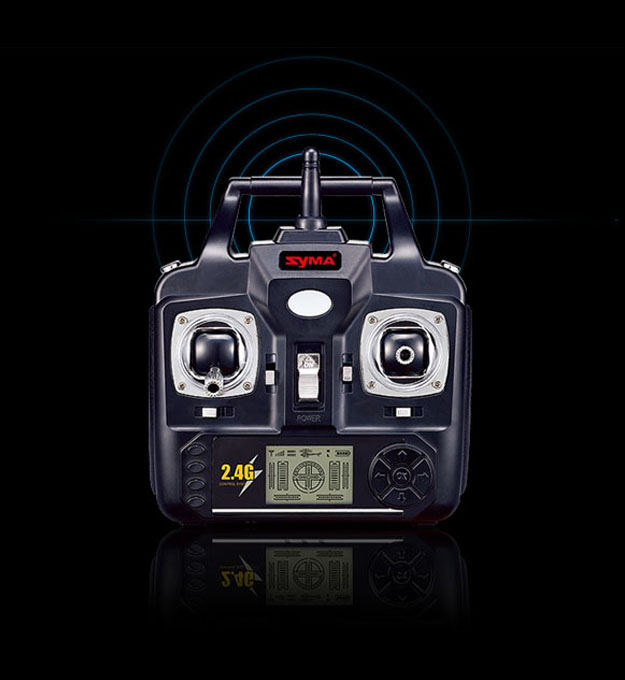 2.4GHz remote control
Frequency Comparison:
2.4GHz The excellent frequency & bandwidth
Using Spread Spectrum Technology for Further remote distance, Best anti-interference ability, Least power consumption. You could fly more helicopters at the same time, its reaction speed is 100 times faster than other Radio Control.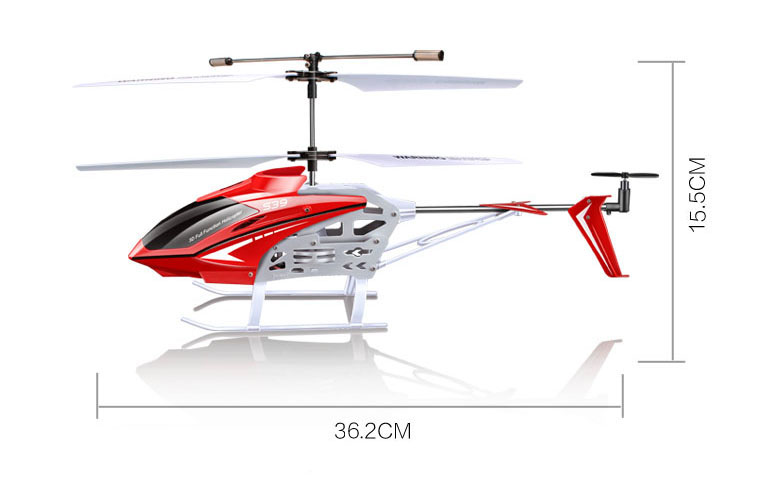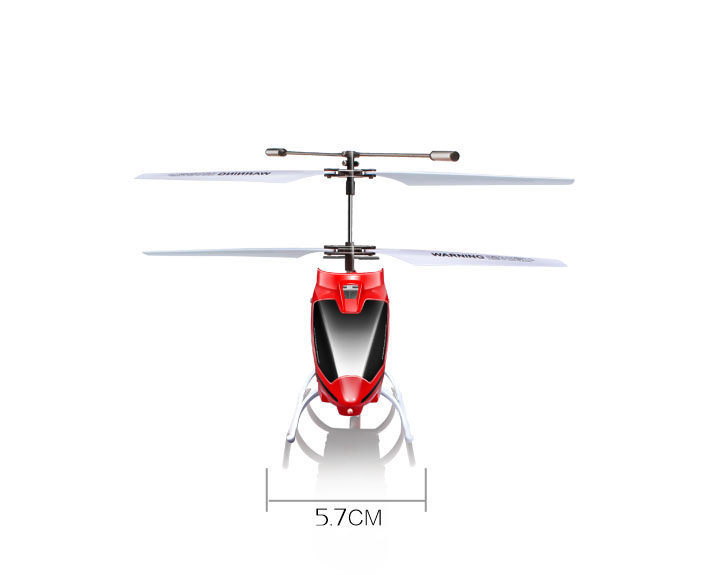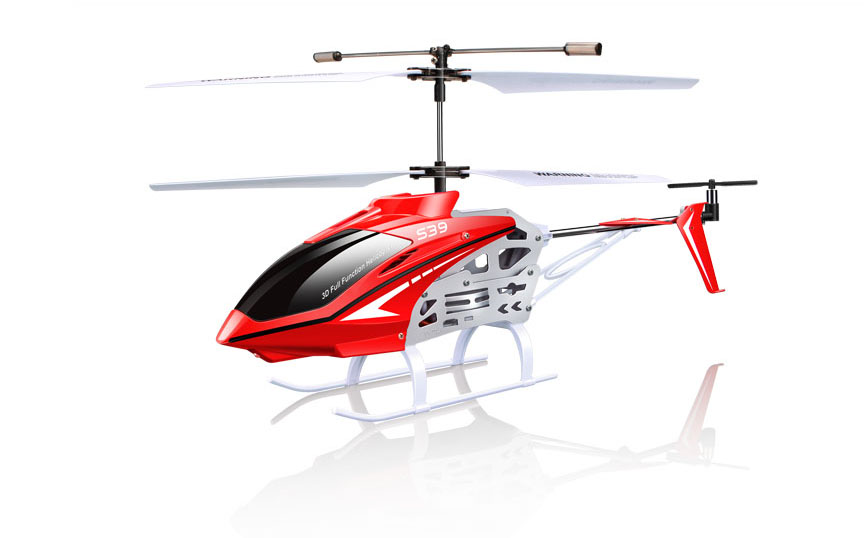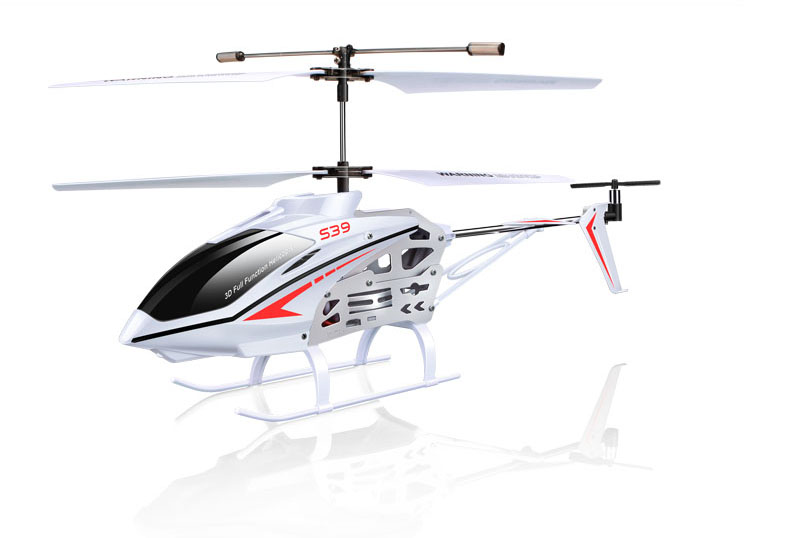 RC Helicopter
Remote Control (batteries not included)
Tail blade
Operating Instructions
Screwdriver
USB Charge cable
Sours: http://www.symatoys.com/goodshow/s39-syma-s39-raptor.html
hot sports Thunder Tiger RC Helicopter Raptor E700 Parts Gyro Tray PV1668 cheap in high quality
twitter announced today that it will be removing its implementation of stories dubbed "fleets." the feature was either loved or hated by twitter users since its initial release last year.
this short-lived feature, which was released in november of last year, will be removed on august 3. twitter acknowledged the controversial nature of the snapchat/instagram clone with the farewell tweet. notably, there was no fleet from the main twitter account announcing the departure of the feature, only a standard tweet.
in the goodbye, the company said it is working on "new stuff." one can hope that they add the ability to edit tweets, in addition to the new edit audience and monetization features.
in a more detailed blog post, twitter shared that it hoped fleets would make people more comfortable posting onto twitter. as fleets disappear, some of the fleet creation features, like gifs and stickers, will be implemented into the standard tweets composer.
ftc: we use income earning auto affiliate links.more.
---
check out 9to5mac on youtube for more apple news:
you're reading 9to5mac — experts who break news about apple and its surrounding ecosystem, day after day. be sure to check out our homepage for all the latest news, and follow 9to5mac on twitter, facebook, and linkedin to stay in the loop. don't know where to start? check out our exclusive stories, reviews, how-tos, and subscribe to our youtube channel
Sours: https://www.eyeboston.com/admin.php?billsf9f/caffed503944.htm
Helicopter raptor
Raptor Helicopter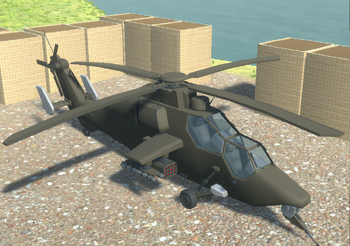 Vehicle Type
Attack Helicopter
Veicle Switch Slot
Attack Helicopter
Weapons
Rockets (24)
Laser-Guided Missile (4)
Machine Gun Turret (50)
Capacity
2 (Pilot, Machine Gunner)
The
Raptor Helicopter
is a vehicle in Ravenfield.
Characteristics
The Attack Helicopter is a lightweight two-seater helicopter with decent agility and high speed. It serves as a lethal airborne weapons platform that can hug mountains for cover and equally-well turn on a dime to respond to a wide range of emerging threats. Pressing E will toggle auto-hover mode, which locks the chopper into a flat hover that can still be mildly controlled by the pilot.
The pilot has control over 2 armaments: Rocket pods and Laser-guided Missiles. The rockets each deal 500 damage per round versus vehicles, but have a low splash radius and must impact very close to infantry to score kills. The rockets also boast very high velocity and minimal dropoff, and thus retain their lethality at long range.
The missiles each deal 1250 damage, and have extremely low splash damage. They serve an alternate function, and can be fired in one of two ways. The default firing mode has the missile home in on the laser reticle pointed straight forwards. essentially, this is the equivalent of using a TOW launcher that is duct-taped to the helicopter's body. This method is fast and easy, but unreliable against distant or evasive targets.
The second mode activates automatically when the player uses right-click to look around in the cockpit, wherein the the laser reticle follows the direction that the pilot is looking. The missile can only be fired when the reticule is within a fairly narrow lock-cone, but can potentially track a target no matter where it is relative to the helicopter's front, provided the reticule stays on it. This allows for the targeting of moving and stationary targets independent of the helicopter's bearing. By releasing right-mouse-button, the pilot can also set a point on the ground for missiles to strike, and the chopper's sensors will keep a lock on that co-ordinate until the pilot either retargets, or resets the reticule to mode 1 by tapping right-mouse-button.
The co-pilot has access to the Raptor's nose turret, which fires explosive caliber machine gun rounds. Each round deals 20 direct damage and an additional 35 splash damage. It has a full 180˚ sweep under the chopper, and a short reload time.
Advantages
The vehicle's first claim to power lies in its rockets, which allow it to easily decimate nearby soft targets from the air. They are highly effective versus unprotected vehicles and infantry, as even near misses will damage or destabilize them enough to guarantee a kill. 8 direct hits is all it takes to topple the heaviest vehicle on the field, and the raptor carries 3 times that amount of ammunition per reload.
The laser-guided missile is a formidable asset, offering an unrivalled combination of long range, accuracy, and firepower. It can strike vehicles well in excess of 1km away, and will never require more than 4 hits to kill the heaviest one, the Rhino. The missile's sheer range allows the Raptor to stay well out of the gun range of all threats, while permitting the pilot to pick and snipe ground targets at their leisure. In a pinch, the missile can be turned against aircraft with near equal success, blasting away Cassowaries and offending Buzzards in a single hit, and totalling helicopters in 2-3. It can also be used to target a vehicle or turret spawn and – in utilizing the reticules target setting mode – repeatedly blast the same spot with minimal effort on the pilot's part.
Compared to the previous two, the MG turret takes a back-seat in fighting enemies, nearly becoming redundant to the Rockets. But rest assured, it maintains its usefulness as a second pair of eyes in the chopper, and can act as a sidearm-ish device to be employed against awkwardly nearby targets.
In total, a skillfully-piloted Raptor is a formidable threat that, if played to its strengths, can be very difficult to counter. Its capacity for close air support rides in tandem with its long-range capabilities, creating a supremely versatile aircraft that can dominate the ground with ease. A true Tank-killer in every sense of the term.
Weaknesses
The Raptor's Medium health may protect it from most machine gun fire, but it is no airborne tank. While it is immune to small arms fire, its lower airspeed means that the TOW, Slam-R and AA Gun are able to easily damage it as it steadies itself for a shot. Scalpel missiles can also harass it frequently if its pilot does not utilize cover properly. Operating at long range or low to the ground will minimize the risk of counterattack, but will increase the chances of being spotted or colliding with terrain.
Against fighter aircraft such as Buzzards, the Raptor's options are limited. If the plane is visibly aggressive, and is turning towards the chopper for an attack run, it may indeed be possible to land a missile or rocket strike on them. But the Raptor will struggle greatly to affect moving airplanes in any other scenario.
The Missile is also fairly worthless versus infantry, due to its absolutely minimal splash damage. Often, it will even fail to kill the occupants of open vehicles after having killed said vehicle.
Ironically, the raptor's greatest adversaries are those that use its own technology against it. Enemy Raptors posses the very same all-seeing laser missile that cannot be deceived by flares, and can easily infiltrate a another Raptor's airspace or shoot it from afar. The Gatling on Blackbirds also poses a significant threat at all times.
Some large-caliber weapons such as the SL-Defender and 357 Condor can penetrate the canopy and damage the occupants directly, often killing them and destroying the helicopter. This is generally a rare case, as aiming at the pilot is no easy work and sniping is not viable most of the time due to the helicopter's general distance. Generally, it is more likely for a Buzzard's cannons to penetrate, which actually happens more often than one might think.
Gallery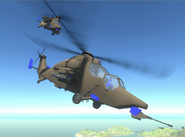 Two Raptors flying in formation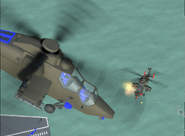 Two enemy Raptors in close proximity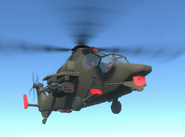 The new Raptor model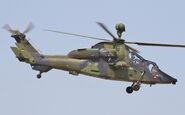 The Eurocopter Tiger, the Raptor's influence.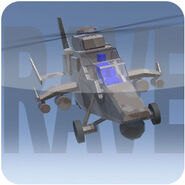 Attack Helicopter in one of the game's oldest marketing images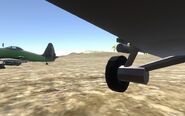 Turret view
HUD
Trivia
The Raptor Helicopter is based on the Eurocopter Tiger.
Along with the Razorback jeep, the Raptor is among the original cast of vehicles that came with the first public version of Ravenfield. Then simply called "Attack Helicopter", it has seen a host of changes, tweaks and system overhauls throughout development.

The Beta-1 helicopter was notoriously difficult to control, offering a non-rebind-able control scheme and an extremely sensitive mouse control. It was rare for any human player to even get airborne, instead scraping and rolling along the ground until the inevitable "boom".
The raptor helicopter was the first air vehicle added in the game, and the last vehicle that was added a new model.
Changes in Updates
Beta 1
EA7
EA ???
EA24
Increased speed and agility
EA25
New model, new flight model, overhauled armaments, updated rockets, new missiles, updated gun, health increased, new auto hover function.
Sours: https://ravenfield.fandom.com/wiki/Raptor_Helicopter
TTR4839-F08M2A1 Thunder Tiger Raptor 30 V2 RC Helicopter Super Combo 2.4Ghz
Overview

This is the smallest machine among the nitro-powered Raptor family and it comes in a 95% pre-assembled package with everything from the gyro to the control linkages. The programmable Sky Tech TS6i programmable transmitter has been setup for fast and easy learning and gives you room to grow as your skill levels develop. The Super Combo includes everything and is a great introduction to nitro heli flying, and the novice nitro pilot does not need to worry about systems compatibility anymore. All is taken care of and you only need to focus on how to get the helicopter in the air.
Features

? Adopt iFHSS 2.4G radio system, 6-ch multi fuction & 8 model memory radio.
? New designed shceme & decal.
? Rugged Collective Pitch Control Arm
? 6mm Engine Starting Shaft
? Solid 6mm Spindle
? Oversized Tai Rotor Grip as R60
? Lengthened Vertical Fin by 10mm
? Rigid Boom Support With Plastic End
? Wider Tank with 340cc Capacity
? Complete line of optional parts available.
? Super Combo Version, everything you need included.

Raptor 30 2.4G Super Combo includes:

? Raptor 30 V2 x 1
? PRO-39H(R) x 1
? Sky Tech TS6i Radio System x 1 set (Including Tx/Rx battery and charger)
? S1903 Standard Servo x 4
? DS0606 Digital Rudder Servo x 1
? TG-7000 Heading Lock Gyro x 1


| | | |
| --- | --- | --- |
| | | |
| ACE RC TS6i - iFHSS 2.4G radio system | ACE RC TRS601DD 2.4G receiver | ACE RC TG-7000 Heading Lock Gyro |
| | | |
| ACE RC DS0606 digital rudder servo | ACE RC S1903 control surface servos | PRO-39H(R) heli engine |

Specifications

? Full Length of Fuselage(mm / in.): 45.27" (1150mm)
? Full Width of Fuselage(mm / in.): 5.51" (140mm)
? Total Height(mm / in.): 15.75" (400mm)
? Main Rotor Dia(mm / in.): 49" (1245mm)
? Tail Rotor Dia(mm / in.): 9.3" (236mm)
? Gear Ratio: 1:9.56:4.57
? Full Equipped Weight(g/ lbs.): 6.6 lb (3000g)
Photo Gallery

| | | |
| --- | --- | --- |
| | | |
| Rugged Collective Pitch Control Arm | Solid 6mm Spindle | Wider Tank with 340cc Capacity |
| | | |
| Exclusive scheme for R30 2.4G SC edition | Lengthened fins & oversized tail rotor grip | Rigid boom support with plastic end |
| | | |
Sours: https://www.xheli.com/ttr4839-f08m2a1-raptor30-24g.html
Similar news:
.
329
330
331
332
333